I've been watching the UK Referendum with some considerable interest and concern, as you might expect. (For my international readers and anyone who's been hiding out under a rock for the last couple of years – the UK is about to hold a referendum on whether to remain in the European Union (which we've been part of for 40 years) or whether to leave).
I've watched the various arguments unfold in the media and online, and if I am honest, at times I've been swayed by arguments in both directions. I'm not a man to argue figures, and whether we will or will not be worse off if we leave. That's not the point, for me.
I do remain unconvinced by the arguments about the amount we contribute to the EU and how much we get back.. whether it's £350M or £160M after rebates and contributions to UK projects. For me, whatever club or society we are part of, whether it's a chess club or a buying syndicate, we pay money in to get benefits out. I believe the benefits we get are worth far, far more than the relatively small contribution we pay in.
The arguments about the European Court of Human Rights – let's get rid of that one early. Leaving Europe will not affect our membership and subscription to the ECHR. And it must not. Sure, the ECHR may occasionally get it wrong. What court doesn't? But let's not forget that we were the country instrumental in setting this up after years of war crimes and atrocities – it's something that we as a country and as Europeans need to be proud of.
Fears over open borders? We are an island, for heaven's sake. If people get here, they get here by sea or by air, or through a well policed tunnel. We are in a better position than anywhere else in Europe (apart from Ireland of course) to police our borders. And know this – our country is made richer by immigrants who pay more in taxes than they take in benefits. People who contribute to the quality of our lives by taking jobs as doctors and nurses – who are prepared to study and work hard to succeed. And thank them for doing inexpensive jobs well. Your cheap hand car wash? Thank the Lithuanians. Inexpensive vegetables? Thank the Poles. My local chip shop is run very capably by a lovely couple of Romanians who have that opportunity because they were prepared to work the long hours that it needs to be successful.
I am sure that we are subject to some ridiculous laws and decisions by bureaucrats in Europe. But the European Union actually IS a democracy. European laws have to be passed by European elected members. We're not innocent of this ourselves, you know this – in the UK we have a whole series of bureaucrats in power that we didn't actually elect. You thought 'Yes Minister' was fiction? Hmm…
If there is a real problem with the EU seeming to have too much power it is that we as a nation are being ineffective at the negotiating table. And if we're crap at negotiating for what we want as a nation now – then we're going to be even worse if we leave. Switzerland took over ten years to negotiate an agreement with a Europe that was keen to reach an agreement. You think Europe will be keen to negotiate with a country that's chosen to turn its back?
And let's make sure that we're voting on the right things – let's not make this a proxy vote against a disastrously selfish and ill-advised government. This decision won't go away in a few years, like this Conservative government surely will…
We have the right of veto on European legislation, and contrary to popular opinion, the vast majority of UK legislation is just that – legislation that we created in the UK. Only a small minority of our laws are actually created in the EU.
Yes, there are some stupid things that the  European Union does. But we're part of that problem – we can't just blame it on 'them' – we need to work to make the EU more effective, more efficient, and, yes, perhaps more democratic.
The EU freedom of movement doesn't contribute to terrorism, by the way. You can't argue that it does, in any sensible or logical way. So stop it.
I've seen posts from people who seem to blame everything that's gone wrong in this country the last forty years on the EU – as if we can lay the blame for everything at the feet of someone else – and then make it go away by leaving the EU. That's crazy. It's like blaming everything that's gone wrong since the 70s on the moon landings or on the release of The Sweet's "Blockbuster".
It seems that every reasoned and rational report I can find says that we as a nation will be worse off financially, practically and with less of a say in international politics.. so tell me again why we're doing this?
I'm certainly not convinced by that jingoistic sabre rattling that says 'We are an island nation – part of Europe yet separate from it'. We are truly an incredible nation, a nation justifiably proud of our achievements. And that means we can hold our heads high in a European Union that is more than the sum of its constituent nations. The only reason we can continue to be seen as great is if we continue to play full power on a global level – and leaving Europe will significantly reduce the platform from which we speak.
The arguments weave backwards and forwards – sometimes (but increasingly rarely) I find myself seduced by the arguments of those who would leave the EU… and yet I find myself drawn back to the logic and rationality of the arguments of those who urge us to stay. The clearest thinkers that I know, and the clearest thinkers that I hear from, seem to be agreed that the only sane and sensible choice is to remain in the EU. None – not a single one – of the economic arguments, or the debates on sovereignty from those who would see us leave seem to stack up or to stand up to close scrutiny. They seem to be based on wishful thinking and hopefulness, on fear and on misplaced national pride, rather than on truth.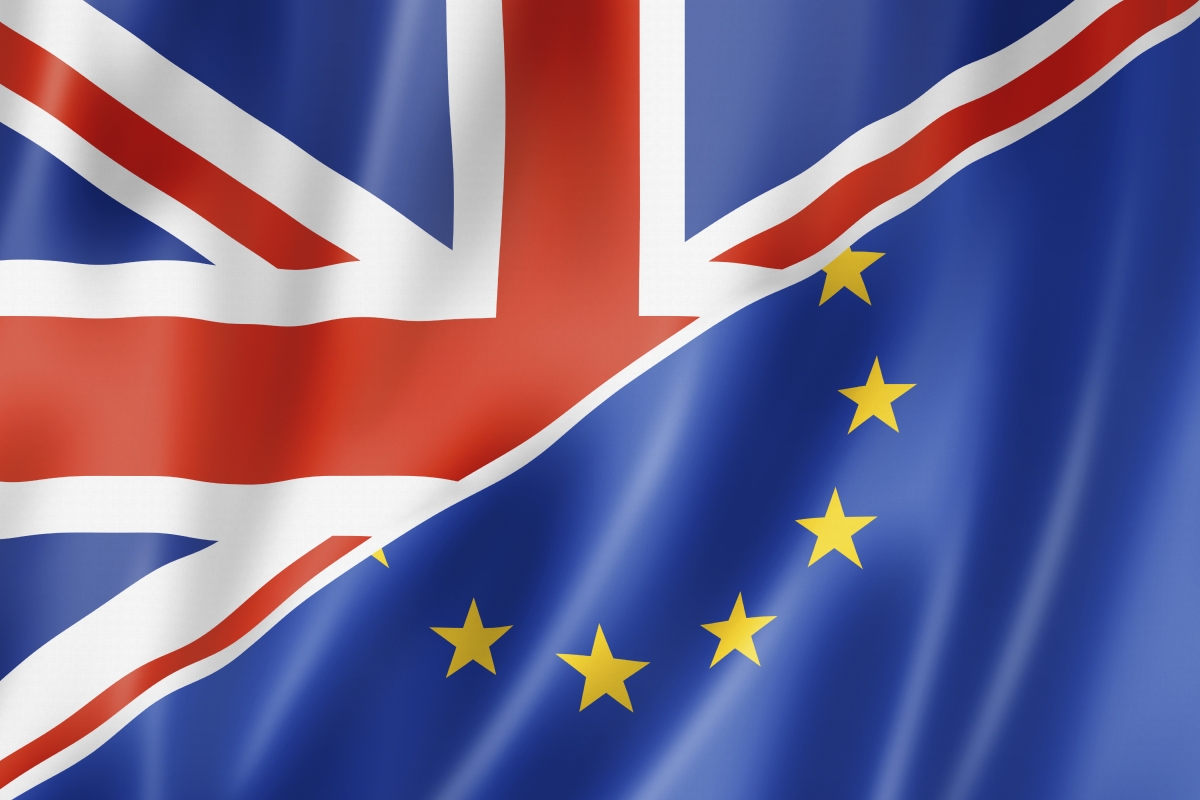 But that's not the point, for me.
The world has changed. Arguing on the basis of what was, forty years ago, is irrelevant. At a global level we face threats far more coherent and dangerous than petty squabbling about trivia. We need to wake up and see where we're heading at a global level… because we're all in this together, folks. There's no way off this ball of rock that's hurtling through space.
And that means that many decisions can no longer be made at a national level. We need to resolve the energy question. We need to resolve global warming. We need to deal with the fact that our resources are disappearing (ever wondered what happens to the helium we gaily use in our party balloons – and what else we use it for?) We need to deal with global security… 'national security' is pretty much irrelevant nowadays.
We need to start to work together on a global level. That means being part of something bigger. And right now, for the UK, that 'something bigger' is the European Union. We bring our strength, our talents, our wisdom, our insights, our resources to bear on the issues that face humanity. We allow ourselves to look outwards, not inwards.
And this is a time to look forward, not back. This is a time to look towards a future based on co-operation and co-existence, about forging a future together where we collaborate to create something better for all of us. Being part of Europe makes that easier, not harder. Being part of Europe allows us to contribute at the highest level.
The European Union is a demonstration of what's possible when sovereign states start to work together. It shows that different countries, with different cultures, different priorities, different objectives can work together. That's pretty much unique, people. And we helped create that. We are part of that. Let's not run away from the task at hand because it's a bit tough today. Or because we're afraid. Because global co-operation is the future.
This is what Winston Churchill had to say when he addressed the Congress of Europe in 1948:
"A high and a solemn responsibility rests upon us here … If we allow ourselves to be rent and disordered by pettiness and small disputes, if we fail in clarity of view or courage in action, a priceless occasion may be cast away for ever. But if we all pull together and pool the luck and the comradeship – and we shall need all the comradeship and not a little luck … then all the little children who are now growing up in this tormented world may find themselves not the victors nor the vanquished in the fleeting triumphs of one country over another in the bloody turmoil of war, but the heirs of all the treasures of the past and the masters of all the science, the abundance and the glories of the future."
I've looked at the issues. I've looked at the pros and the cons. I've talked to people that I trust. And I've discovered that I do care. Passionately. Absolutely. It's time to stand up and decide that we're not going to be dictated to by Europe any more. We're not going to look out across the English Channel and see them taking from us all the time.
It's time to realise that being part of a Europe that collaborates, lives in peace with its neighbours and has the vision to contribute to the world stage at the highest possible levels is important. It's time to decide that we're going to stand up and make Europe even better, even more relevant, even more influential. And we only get that with a seat at the table.
For me, the future is global. The future is humanity working together for the benefit of all humanity. So let's stand up and be part of that. Let's help shape the future. Because that way, we all win.
Find out more at www.timhodgson.org